We engaged with Readygrad to assist us in making student employability a core part of our strategy and offering. They brought strong expertise and market knowledge that was invaluable in developing and implementing a unique student employability journey. Readygrad has been professional, creative, flexible and enjoyable to work with as a true partner.
Debbie Aarons - Director of Student Services (Sydney, Melbourne, Perth) - Southern Cross University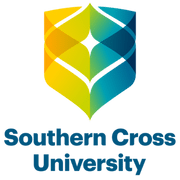 Why partner with Readygrad?
We know how to deliver employability outcomes
We understand that stepping out of the university bubble and into the professional world can be an emotional journey for your students, filled with anticipation, excitement, and even a touch of apprehension. We bring current industry best practice and extensive employer connections to ensure that we arm your students with insights, techniques, strategies and the experience they need to kickstart their careers.

Enhanced Employability
Readygrad's programs enhance students' employability by equipping them with the necessary skills to appeal to potential employers.

Practical Experience
Through internships and group projects, students gain industry experience, strengthening their resumes and setting them apart.

Employability Strategy
Readygrad develops your employability strategy by providing insights, perspectives, innovative ideas, and impactful solutions.

Your Trusted Partner
For over 10 years, we have partnered with tertiary institutions, addressing limited resources and student employability through impactful work experience programs.

Tailored for You
We can activate quickly and do as little or as much as you need, from individual seminars to multi-year programs.

Peace of Mind
No matter how you decide to collaborate with us, we will handle all the challenging tasks and assume responsibility, allowing you to focus on your other important commitments.
Lean on Australia's leading graduate employability specialist. You don't have to do it alone.
Our Higher Education Partners
Our Programs
Graduate employability solutions for all your academic requirements
Our graduate employability programs are scalable and tailor-made to meet your academic needs as well as the unique career aspirations of each student.
What our Education Partners say about us
We have partnered with Readygrad since 2014 on our BAcc Program. Their ability to customise and deliver engaging employability skills-based programs, and immersions and provide practical market insights have been a key ingredient to the success of our program. These interactions seamlessly complement our existing program, which has seen our program improve first-round, permanent graduate offers accepted by employers from around 80% to 100%. We highly value our partnership with Readygrad and see them as a credible and trusted component of our program.

Michelle Cook Director Bachelor of Accounting Program | University of Technology Sydney

The Readygrad sessions complemented the services offered by Curtin University Careers Centre, with students reporting increased confidence, knowledge and insight into the graduate recruitment process and a stronger awareness of their current employability skill level.

Associate Director Curtin Careers Centre | Curtin University

It's been very satisfying to be able to offer quality Sydney-based Work Integrated Learning opportunities for our international students in partnership with Readygrad. The Readygrad team understands and aligns with our goal of offering relevant and authentic work experiences to our students regardless of the demographic. This is a challenging objective in a very competitive environment, but Readygrad's professionalism and strong connection with the industry allow them to deliver time and time again.

Careers Services Manager The Careers & Employability Office | The University of Sydney Business School
Case Studies
Graduate Employability Programs.
Ready to supercharge your students' employability? Find out how Readygrad's Graduate Employability Programs have transformed education partners' ability to enhance their students' future career prospects.
Ready to get started?
Lean on Australia's leading graduate employability specialist. You don't have to do it alone. Contact us today.
Graduate Employability: Frequently Asked Questions
What are some strategies to enhance graduate employability?
Several strategies can be implemented, including:
Creating strong industry partnerships for internships and mentorship programs.

Incorporating real-world projects into the curriculum.

Offering workshops on soft skills like communication, leadership, and teamwork.

Providing career services that offer resume writing and interview preparation.
How important are internships in enhancing employability?
Internships are crucial as they provide students with real-world experience, industry knowledge, and networking opportunities. They also allow students to apply what they've learned in class to practical scenarios.
Take a look at the type of internship opportunities we have available for your students.
How can we engage with industry to improve graduate employability?
Engaging with industry can be done through:
Partnering with graduate employability specialists like Readygrad.

Inviting industry professionals for guest lectures.

Organising industry visits and job fairs.

Creating industry advisory boards to update the curriculum and ensure that work-integrated learning (WIL) is introduced.
What kind of skills should we focus on to improve graduate employability?
Both hard skills related to the field of study and soft skills like communication, problem-solving, adaptability, and teamwork should be focused on.
How can online resources be used to improve graduate employability?
Online resources like e-learning platforms can be used to provide additional learning opportunities. Online career guidance and counselling services can also be helpful.
Readygrad offers a range of e-learning modules skillfully designed to elevate your student employability skills. You have the flexibility to use your own Learning Management System (LMS) and seamlessly integrate our modules, or you can opt for the convenience of Redygrads' e-Grad LMS.
How can we help students build a professional network?
Encourage students to attend networking events, join professional associations related to their field of study, and use social media platforms like LinkedIn to connect with industry professionals.
How can we prepare students for interviews?
Workshops on resume and interview techniques, mock interviews, and providing feedback can be helpful.
All resume and interview preparation techniques and strategies are part of Readygrad's graduate employability programs.