Employer connections across Australia
Students helped with employability
Years of graduate employability experience
Google review stars with 150+ reviews

Shweta - IT Intern
I recommend a placement to my friends because it is a great platform for hands-on experience with different skills. I learned technical skills like server configuration, windows and network setup, and generic skills like customer service, communication, and teamwork. I like Readygrad because of the quality education, challenging assessment tasks and supportive placement staff.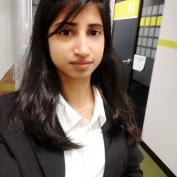 Sara Rehman - IT Intern
My mentor motivated me every time to learn a project; he handed me tasks to do at the start and allowed me to work individually so I could handle tasks confidently. It was the best thing and helped me to learn more about their systems. It was a quick process to get a placement; it was feasible and helped me get into a company that actually allowed me to work on a real project. I was offered a job as a QA Analyst with the company JobReady where I interned.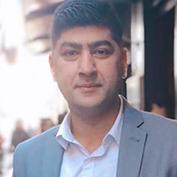 Abid - Accounting Intern
I like Readygrad because they professionally dealt with my placement case and have allowed me to excel and enhance my skills in a real work environment. I had two interviews for placements in two different companies. Both were great organisations to do internships with. I would say that without the proper guidance of the consultant, it would have been hard to secure an internship. I am thankful and appreciative of the work and dedication of my consultant. I would recommend this program, as you will have a real-life experience of an organisation and its culture. You will have opportunities to learn new skills and increased chances of securing a permanent job.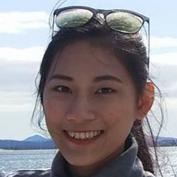 Ivy - HR Intern
I had such an unforgettable internship placement. I mainly communicated with workers and case managers and sometimes had interviews with clients. My colleagues were very nice and willing to teach me new things. I also treasured lunchtime where we could relax and talk about different cultures and landmarks that we should go to in Australia. The soft skills and experience were absolutely useful and meaningful to my academia and future career.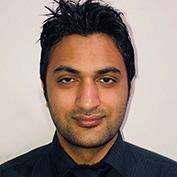 Rajkumar - HR Intern
I like Readygrad because it helps students gain work experience before graduation, making them ready for work. I have had a great learning experience during my educational placement at Sirtex Medical Company as a Training & Development Associate. The pleasant workplace culture and very supportive mentors and co-workers helped me learn and develop my professional career during my internship.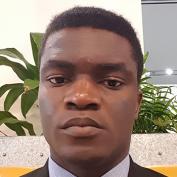 Benjamin - Accounting Intern
Many employers told me I lacked professional experience, so I was advised to intern. I approached Readygrad, and my Placement Consultant patiently understood my desired role. The interview workshop also helped me settle my nerves before interviewing with the host company. My consultant also checked in throughout; she was with me all the way. Now I have much-needed local experience, my professional network has grown, and my confidence in professional meetings has improved. I was also offered a contract that could flow into a permanent role! An internship really gets your foot in the door and is a great opportunity, especially for international students.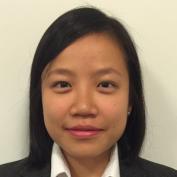 Thuy - Accounting Intern
I decided to undertake an internship program to gain more Australian workplace experience, equip myself better and get used to the Australian work culture, which is very different from my own country. Readygrad understood my situation and found a quality host company for me. The most important thing that I learnt was building your network. I met lovely people, and my mentor was nice and understanding. I also received valuable career tips and advice from them, which will serve me well in the future. Furthermore, I have very solid local references from my mentors, who acknowledged my hard work and passion.
Need more information about Readygrad and our internships?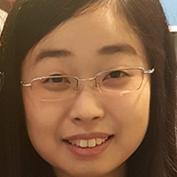 Shiqi - Accounting Intern
I now have accounting-related work experience, which is one of the most important criteria when applying for a job, and I have gained different skills and further knowledge of the real accounting workplace. Additionally, my resume has been enhanced by having an internship in a large well-known company and with a reference from my host company mentor. I have even been offered a job as an Accounts Receivable Clerk with them!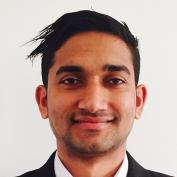 Sujan - Accounting Intern
The internship program has enhanced my future job opportunities as I now have good references from the team leader and manager, who were extremely happy with my performance. There is a lot to learn from the internship – I learnt time management skills, how to juggle different tasks and strengthened my communication skills. The internship is an opportunity to make new connections and work with great people.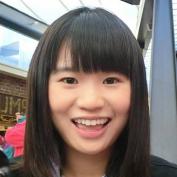 Emma - Accounting Intern
During the internship, I became braver and stronger. Living in a foreign country, I had to step out of my comfort zone and integrate. In the workplace, I needed to take initiative and show my passion and abilities in just a short time. Besides, I had to communicate with local people in daily life; I rarely talk to strangers in Hong Kong where I'm from but Australians like small talk. I needed to get involved in their culture so I tried to talk to different people. This was a great experience and it helped me improve.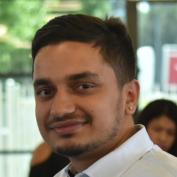 Milton - Accounting Intern
I had no experience in accounting before doing the internship; I knew the internship would be a perfect platform for a smooth transition from university to a professional work environment. Although every day was a challenge, I learnt from cooperative team members and developed team spirit. This internship is an opportunity to showcase your capabilities and hone your skills, and you should grab the opportunity to build a professional network too.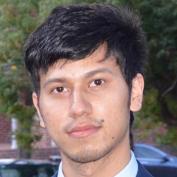 Prabison - Finance Intern
Starting off your career as an intern didn't seem like a good idea to me at first, but looking back, it is one of the best decisions that I have made. I would recommend that all students give it a go and see if that is what they want to do in the future. During my internship, I was involved in different projects, my mentor was very friendly, every learning curve was interesting, and Readygrad gave me good career advice. Also, 1.5 months after my internship placement, the company offered me a full-time role as an Accounts Payable officer!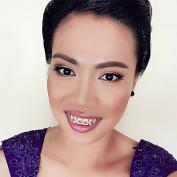 Abegail - Engineering Intern
During my internship, I learnt new things and the application of things I acquired through university. The placement experience equipped me with the knowledge I can utilise further down my career path. It gave me confidence and a positive attitude towards dealing with difficulties in the workforce. Aside from technical skills, it also enhanced my public relations, customer service and communication skills. Readygrad fully supported and prepared me to become confident and successful. They worked endlessly to provide me with the best internship. Readygrad believes in their student more than the student believes in themselves!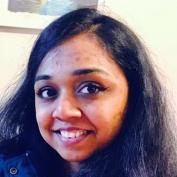 Chaitaliben - IT Intern
The internship program built my confidence to work in a professional environment and allowed me to improve my knowledge and skills. I recommend that everyone take an internship seriously and take advantage of the program to learn as much as possible. The program provided opportunities that I did not get before. I am pleased to say that I was offered a job in the last phase of my internship.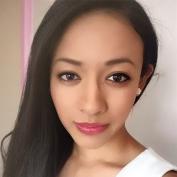 Elpha - Accounting Intern
During my placement, I got to use software such as Simpro and Quickbooks, enhance my Excel skills and develop my communication skills when I was constantly on phone calls and emails. I also learnt a lot through observing and was allowed to make and learn from my mistakes. The financial controller whom I worked closely with was impressed with me and recommended me to the managing director – I was then given a job offer! Readygrad was the one who gave me the chance to make a first and lasting impression in the industry.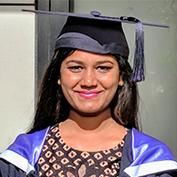 Shwetar - IT Intern
I appreciate and wholeheartedly thank Readygrad for selecting the right host company for the desired position. Thank you for being mindful of my job role requirements and matching me with the right company. I am so glad and pleased to have approached Readygrad, now that Readygrad will be marked as the first "catalyst" of my career path. Because of my friendly and supportive Placement consultant. She has been the best in understanding my case and being there for any support or help whenever it was needed.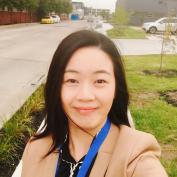 Yolanda - Accounting Intern
During my internship, I was involved in payroll and billing and switched them every second week, so there was lots of new knowledge and processes to learn daily. I never imagined I could be a quick learner. It was a great experience that challenged me to the limit, and I learned useful things. The most important thing I learned from the placement is "Never be scared of making mistakes".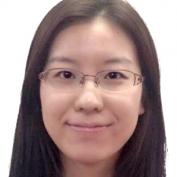 Maggie - Accounting Intern
If you want to find a job in Australia, I recommend this program to you. Readygrad allowed me to know the world as an accountant and helped me with my future. My supervisor was very responsible, and I learned a lot from him, including how to use accounting software such as MYOB and Xero. I now have three months of professional experience and understand the professional behaviours expected of an accountant.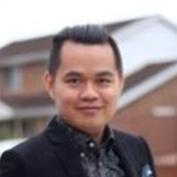 Vincent - HR Intern
My primary reason for seeking an internship was to get local experience in my area of study and increase the possibility of landing a job after the internship. I received instant support from my Placement Consultant, Marie. Readygrad found me a great internship; I can see how they strive to get student placements. I was also offered a full-time position with the host company as an HR Consultant! To me, Readygrad = quality.
Ready to get started?
Lean On Australia's Leading Graduate Employability Specialist. You don't have to do it alone, contact us today.