We successfully launched Pilbara Minerals first Graduate Program in 2022 thanks to Readygrad's expertise and guidance. Readygrad partnered with us to provide pertinent information, advice, timeframes and connected us with key vendors and marketing platforms to help us get the program off the ground. Readygrad assisted us with the development of the program, the entire recruitment and selection process and will continue to support us with structured development days throughout our graduates first couple of years. We are grateful for their services and support in establishing the program and guide us on industry best practices.
Guliana Valenti - Senior HR Advisor - Pilbara Minerals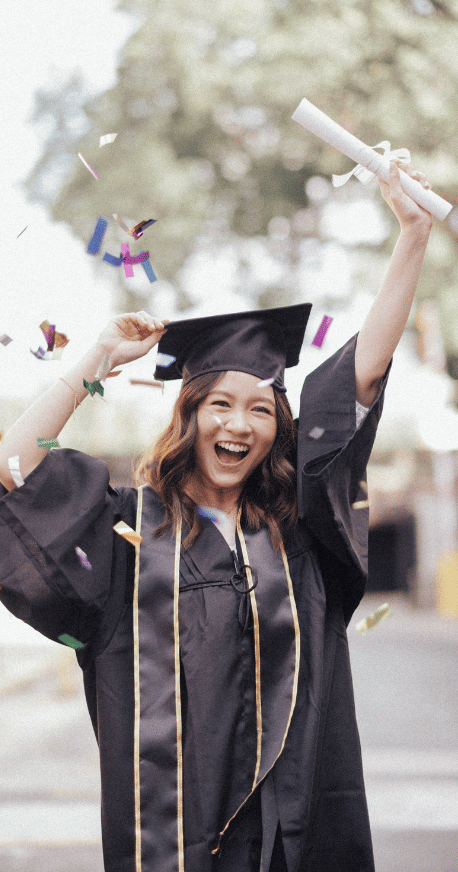 Reaching and hiring interns and graduates is unlike most other recruitment services. Early career talent has particular challenges and needs to be solved. We have worked with graduates, universities and employers for over ten years and know what it takes to secure and retain the interns and graduates you need.

Advise
We provide you with expert knowledge and insights into the current graduate market to help you formulate your overall program strategy.

Refine
We report on campaign results and share insights to help you adapt and improve your future program strategy.

Design
Whether through your system or ours, we design a selection process that is competency-mapped to your values and behaviours.

Delivery
Leveraging our deep expertise and resources, we do the hard work behind the scenes so that you can focus on your priorities.
Whether launching or refining an early career program, we can be your strategic partner in consulting, designing, and delivering graduate talent initiatives.
Discover how Readygrad helps partners reach their early career talent goals.
Readygrad is your strategic consulting partner, offering expert guidance in designing and delivering graduate talent initiatives.
Students helped with employability
Employer connections across Australia
Years of graduate employability experience
Google review stars with 160+ reviews
Simple, fast and targeted graduate recruitment selection model
Unlike a standard graduate recruitment agency model, we are a strategic partner that delivers your agreed recruitment process in line with your priorities. We reduce your cost, time to hire and resources, increase candidate care, and integrate your diversity agenda.

Competency-mapped selection design
We ensure your organisation's values and behaviours are woven through the end-to-end selection process.

Application & shortlist management
Efficient and effective application design and capture – with agreed shortlisting criteria confirmed from the outset.

Selection tools and platforms
We know what technologies work and how to administer them. Whether it is psychometric assessments and/or video interviews, we can coordinate the design, assessment and candidate communication.

Assessment Centre specialists
We have successfully designed and delivered integrated assessment centres for years – using and briefing your hiring managers and employees – to enable you to make your own hiring decisions.
Our partners
We work with thousands of partners, ranging from SMEs to Fortune 500 companies and leading universities.
Ready to get started?
Lean On Australia's Leading Graduate Employability Specialist. You don't have to do it alone, contact us today.
More graduate talent solution approches.
Frequently asked questions
Have any questions about recruitment and selection outsourcing? Here are answers to some of the most common queries.
What differentiates Readygrad from other graduate recruitment agencies?
At Readygrad, we deviate from the standard model of a graduate recruitment agency. Instead, we function as strategic partners, committed to facilitating your recruitment process. Our utmost priority lies in equipping graduates with the essential skills, opportunities, and support they need to pursue their desired careers actively.
What sets us apart is our distinctive approach, which involves meticulous matching of graduates with employers who align with their goals, values, and aspirations. But our commitment doesn't end there. We go the extra mile by providing graduates with comprehensive training and essential skills to thrive in today's fiercely competitive job market.
At Readygrad, we firmly believe in establishing a solid foundation for graduates, setting them up for long-term success and professional growth. Our aim is to empower them to confidently navigate their career journeys with purpose and determination.
What are the benefits of partnering with Readygrad for my recruitment needs?
By choosing to collaborate with Readygrad for your recruitment requirements, you unlock numerous advantages.
Firstly, you can leverage our deep understanding of the graduate market and tap into our wide network of exceptionally talented individuals who are eager to contribute to your organisation's success.
Secondly, our comprehensive training programs equip graduates with the necessary skills to excel in the workforce and provide them with valuable industry insights and practical experience, ensuring they hit the ground running.
Lastly, we take great pride in our ability to personalise our services to align perfectly with your unique recruitment needs, ensuring a tailored and effective recruitment strategy that maximises your chances of finding the right fit for your team. With Readygrad, you can confidently navigate the competitive landscape of graduate recruitment and secure the best talent for long-term success.
What strategies does Readygrad use to ensure the best candidate experience?
At Readygrad, we go above and beyond to ensure an exceptional candidate experience through our meticulously crafted training program. Our comprehensive program is designed to equip graduates with the essential skills and knowledge that the contemporary workforce demands, thus elevating their employability and confirming their suitability for your organisation. With a strong focus on practical application and industry relevance, our training program acts as a springboard for success, providing graduates with the confidence and capabilities to thrive in their professional journey. Partner with Readygrad today and discover how our training program can empower your organisation with top-tier talent.
How can Readygrad help me integrate my diversity agenda into the recruitment process?
At Readygrad, we recognise the significance of integrating diversity into recruitment. We offer valuable assistance by implementing effective strategies to attract a wide range of diverse candidates.
Our team has extensive experience tailoring recruitment approaches to reach underrepresented groups, ensuring a diverse pool of candidates for your consideration.
By cultivating a workforce that embraces diversity and inclusivity, your organisation can unlock the full potential of its talent, foster innovation, and create an inviting environment for all.
Take your diversity agenda to new heights and ignite positive organisational change by partnering with Readygrad.
How can online resources be used to improve graduate employability?
Online resources like e-learning platforms can be used to provide additional learning opportunities. Online career guidance and counselling services can also be helpful.
Readygrad offers a range of e-learning modules skillfully designed to elevate your student employability skills. You have the flexibility to use your own Learning Management System (LMS) and seamlessly integrate our modules, or you can opt for the convenience of Redygrads' e-Grad LMS.
What is the cost of Readygrad's recruitment and selection outsourcing services?
The cost of our services depends greatly on the unique needs of businesses. However, we assure our partners that we aim to deliver a cost-effective solution that guarantees a return on their investment.
Our services aim to alleviate stress and workload, providing businesses with exceptional candidates tailored to their company. With our professionals' extensive knowledge and experience in the graduate recruitment market, we offer expert advice and guidance throughout the hiring process.
What sets us apart is our highly customisable approach. We understand that each business has distinct needs and budgets, so we tailor our services to align precisely with their specific requirements. This ensures our partners get the most effective solutions without unnecessary expenses.
By placing a strong emphasis on finding the perfect candidate from the start, our recruitment and selection services provide immense value. It is crucial to hire the right people to maintain a productive and positive workplace environment while significantly reducing costs associated with employee turnover. By leveraging our expertise, our partners can avoid the costly trial-and-error process of hiring.