Want to know what it's like to host a Readygrad intern and why our industry partners love working with us? Discover some of our host company stories below: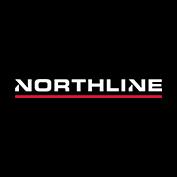 Northline
ORGANISATIONAL DEVELOPMENT MANAGER
It's an excellent opportunity to truly diversify your talent pool and graduate recruitment options. The timeframe of 12 weeks is ideal as it allows a lengthy durations for the organisational requirements, such as a project task/milestone whilst allowing the graduate the opportunity to develop and enhance their skills and integrate culturally to the team and organisation. The process is simple, efficient and seamless. Coralie and the team are willing to support the idiosyncrasies of your organisation, whilst managing the varying requests and responses received.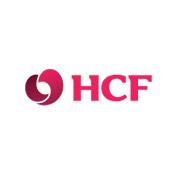 HCF Australia
HEAD OF INTERNAL AUDIT
Hosting an intern has genuinely benefited our team and provided an opportunity for enthusiastic and hardworking younger staff to share their ideas and offer a fresh set of eyes to existing processes and thinking. In return, we're able to provide experience, support, and career advice from those of us who've been around the ball park a few times. A lot of the time, it isn't the technical experience that grads lack, it's the people experience. To encourage them and give them the confidence to be themselves is one of the hardest things to convince grads to do. As a manager, you can make a real difference to someone else's life just by helping them on their journey and being there to answer any questions they have. See the full testimonial here.

Cardinal Spin Pty Ltd
OFFICE MANAGER
We look forward to an ongoing relationship with Readygrad and are excited to see what students come on board in 2018! Readygrad are professional and efficient, they tirelessly strive to provide the best experience for students and host companies. The candidates put forward for placements with us have been on point and always a huge success. The interns provide fresh ideas into our campaign executive, and it has been enjoyable teaching them about the PR industry and seeing them grow in confidence. Currently, we have three full-time staff members in the CS team who were previously interns with our company.

Randstand
SENIOR CREDIT OFFICER / CREDIT TEAM LEADER
We are willing to provide students with experience and skills which they can take with them to future employment. The team and students in Readygrad have been a pleasure to deal with. We would recommend Readygrad because it provides students with experience that would assist them in gaining employment.

Hellman
FINANCIAL ACCOUNTANT
Readygrad is reliable, attentive, efficient and professional, always sourcing the best candidate for the right fit. The internship program provides an opportunity for our current employees to connect with and mentor young students. It's very helpful for our business culture as it is mutually beneficial for the student to develop and gain real exposure to the field they are studying. We enjoy working with our hosting students because of their motivation and willingness to learn, and they add a fresh and positive energy that has a valuable affect to the morale of the team. We have offered three interns full time positions, two that were with us for 6 years and one that is still currently with us.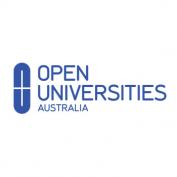 Open Universities Australia
MANAGER DELIVERY & SUPPORT
I worked with Readygrad previously while in another organisation and found their program to be extremely beneficial to students. It gives students the opportunity to gain practical experience, and learn from and shadow professionals in their chosen field. The payback will be a better skilled person entering the workforce with sound practical experience, and it has been enjoyable watching these young people grow into qualified professionals. It's a really worthwhile program and Readygrad have been a pleasure to work with.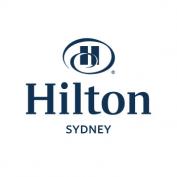 Hilton Sydney
RESERVATIONS MANAGER
Placements are an opportunity to showcase commercial opportunities within our industry, and provides us with a great network of students from diverse backgrounds who can easily integrate within the business. We have enjoyed teaching and learning from each other through the placements; from students we also gain new ideas from their perspective and the opportunity to review our practices. Through the placement, Readygrad has been friendly and easy to work with.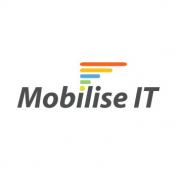 Mobilise IT
NATIONAL SUPPORT MANAGER
Everyone we deal with at Readygrad is great, always helpful and friendly. There has never been a time where they have not helped or cared 110%. Through the placement program we have been able to assist students but also added value to the business. We've also enjoyed having students from different cultures and life experiences, seeing them grow and in many cases ultimately become employed and even progress to Team Leader roles. These include Support Specialist, Project Coordinator, Deployment and Customer Service roles. It has turned into a great way to find great employees instead of going through the full recruitment process.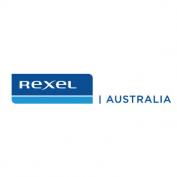 Rexel Holdings Australia
IT SERVICE DESK MANAGER
We have enjoyed mentoring and coaching the students, seeing how they develop their skills and helping them kick start their IT career - which has been beneficial for both us and the students. Through the process Readygrad's team members have been very helpful and supportive.

Page Group
TALENT ACQUISITION BUSINESS PARTNER - ANZ
We've chosen to partner with Readygrad because of the service they provide in helping students bridge the gap between study and professional employment. As a partner organisation we are providing students with the opportunity to gain corporate experience. The Readygrad team will support you every step of the way; they do a fantastic job of listening to our client brief to understand what we seek in interns and have matched us with several interns. Their students are highly engaged, appreciate the learning experience, contribute new ideas with their fresh perspective and show great initiative. I'm pleased to say we have offered two of their students contract positions, and look forward to our continued partnership!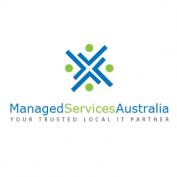 Managed Services Australia
DIRECTOR
We are having an awesome time working with our interns who have brought diversity and creativity to our business, and continue to help us grow in areas of business analysis, technical services, development and digital media. We have developed system integration and internal processes and continue to deliver improvements within our business. We are so very happy to see and help our interns develop into prime IT professionals and are proud of their achievements, and the opportunity to breathe new life into our IT industry to make Australia a better place for the future.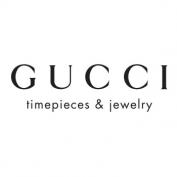 Gucci
MANAGING DIRECTOR, TIMEPIECES & JEWELLERY (SE ASIA PACIFIC)
The placement program offered by Readygrad is excellent and a great way for students to gain practical experience. The interns we'd had so far enjoy working with our team and we love hearing feedback about how they have learnt from the experience. We have also had the opportunity to offer two of our interns roles as junior accountants. Thank you Readygrad for the professional and positive service.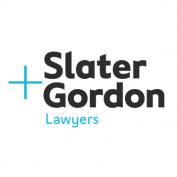 Slater & Gordon Lawyers
IT SERVICE MANAGER (CLIENT SERVICES)
Readygrad offer both the company and intern the opportunity to benefit from a positive engagement. Their interns have an array of skills to offer while they continue to learn, meet new people with similar skills and boost their confidence. We have been fortunate enough to have several continue into ongoing employment with the company. This works out so well because the transition is easy and it is rewarding because offering a role is one way we are able to recognise them. I would definitely recommend Readygrad's placement program to other organisations who are able to offer learning opportunities. The students are talented so it really can be a fantastic way to bring new people on board.
Host Companies We Work With
ING, BNP Paribas, Mirvac, Gucci, Four Points Sheraton, Daimler, Moet & Hennessy, Velocity, Sofitel, Nova Entertainment, Macquarie Telecom, HCF, Giorgio Armani, Thyssenkrupp, Hilton Hotels, Accor Group, Wilson Security, Telstra Business Centre, Nimble…and more!